Digital Display Advertising
splitPanel is a product that allows you to take any LCD screen and turn it into a powerful Digital Display Advertising Solution.
splitPanel is web based which allows our panels to pull web content from RSS feeds, websites, youtube, weather sites, and more.
If you would like to learn more about this powerful solution, take a look through this website and contact us for a demo today.
Solutions
splitPanel is a solution for any LCD digital display advertising requirement. It can be used to push display advertising to any HDMI connected screen. Each display can be configured to any resolution and orientation.
Some ideas of where you can use splitPanel are:
Grain Elevators
Ag Implement Dealers
Auto Dealerships
Real Estate Offices
Mall Outlets
Doctors Offices
Pharmacies
Retail Stores
and more …
Unlimited Layouts - Scheduled to your Needs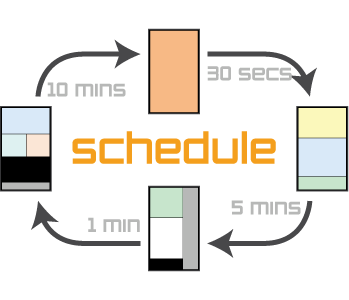 Features
With splitPanel you can pull1 content from the internet or use your own content. Some of our content widgets are:
Current Weather2
Forecast Weather2
RSS Crawler/Ticker
RSS Feed Display Block
Market/Commodity Tickers3
Text Blocks (your content)
Image Blocks (your content)
Flash Blocks (your content or linked)
Video Blocks (your content, linked, YouTube, or Vimeo)4
need more? we'll add your required widgets.
1If you are pulling 3rd party content into your splitPanel, you must ensure you have permission to use the content from the 3rd party. 2Weather information may not be available for every location. We will do our best to find the most accurate and local weather sources for you. 3Market and Commodity information is available through a few 3rd party suppliers. We work closely with a couple of these vendors to offer you the solutions you are looking for. These suppliers charge an additional monthly fee for these feeds. We will work with you to get you the information you require at the best possible price. 4When displaying 3rd party video, you must ensure that you have permission to do so. If displaying any youtube video, you must ensure any advertising content on the splitPanel that is generating revenue would generate that revenue without the youtube content.
Pricing
Our most affordable option is to re-purpose the LCD that you already own. If you already have the LCD screen that you would like to use, please ensure that it has a HDMI connection.
splitPanel License & Box: $800
splitPanel Monthly Fee: $150 (Minimum 2 Year Contract)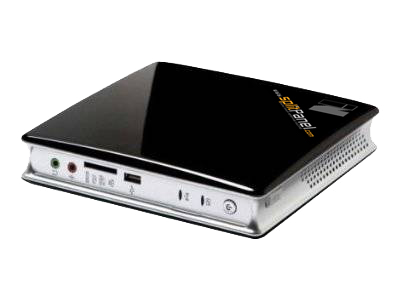 If you require additional hardware, we can have screens, mounts and accessories all drop shipped to your location for your new signage solution.
What our clients are saying ....
I am happy to provide comments about the iNIMS system used by the Cypress Health Region as our "E-learn System". We implemented this system approximately 18 months ago as an Education enrollment and tracking system. Employees enroll and complete educational requirements prior to hire, and then further educational components required for them to commence work. Our existing employees are able to quickly reference what courses they are required to take on-line, and have access to the education calendars listing classroom type courses that they can register for. The system enables managers to have quick and easy access to the education records of individual employees, or the entire staff listing of those who report to them.During the past year we have made numerous improvements and enhancements to the system to customize it to our needs and provide the information we need. These changes have been completed promptly and efficiently by Intricate Networks. They are also very helpful to trouble shoot and provide assistance when we have questions and concerns. I would have no hesitation recommending this company and the E-learn system to other employers.
Our IT network structure was in need of an overhaul.  We were constantly struggling through server and hardware problems.  We made the decision to move to Intricate Networks, and they helped put a plan in place to remedy both issues.  We made the investments that they suggested to improve our network and establish a hardware replacement protocol, and our headaches have been alleviated.  It has taken the stress out of day to day operations and in my world, that's vital.
Intricate Networks have been a critical tool to the success of our business at Lethbridge Inland Terminal.  The technology provided by Intricate Network has allowed our business the tools to communicate, and offer a better customer service model to our producers.
The customer service that Intricate Networks gives to their customers is better than par! Anytime we have in issue related to our operation it is fixed that day or fixed so we can continue our business in uninterrupted fashion. Our split panel screens located in the pro shop and the lounge have paid for themselves in 2 years with advertising from local businesses. This is a great way for companies to generate other revenue streams to help their business succeed in the 21st Century. It also is a great way to promote stuff about our organization that many maybe might not know.
We developed a great relationship with Intricate Networks and their personal dedication to our business needs are evident in the software solutions they have created for us.  This dedication has allowed us to build solutions that are tailored to our business and provide efficiency for our internal processes and for our customers.  Their team will listen to your business needs by getting to know your business and then promptly acting on those requirements.  We appreciate their ability to listen to our needs and to focus on exceeding our customers needs.